Miami Document Shredding Services
Do you have documents that you do not want to throw away because they contain sensitive information? Whether you have business documents or personal documents it is extremely important to make sure that you protect all of your information to the best of your abilities these days.
Identity theft is at an all-time high and can be catastrophic to your financial security if someone has access to your information. There are plenty of ways to dispose of your documents but the easiest and most efficient way to make sure that they are destroyed is to shred everything. Shredding your documents can be a daunting task but luckily here in Miami, you have access to one of the top document shredding services in the country.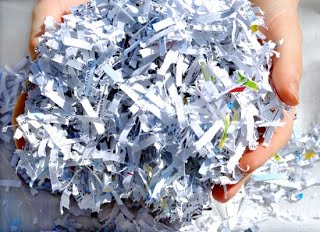 Shred trucks can come to your location and shred onsite or they can grab everything and take it to a secure location to destroy it. No matter which way you choose, you will still get a Certificate of Destruction for your records.
Shredders make sure to destroy your documents thoroughly and recycle them afterward to not only help the environment but to also have the added security that they are thoroughly destroyed. One of the first steps in the recycling process is to put all of the scraps into a chemical vat that separates all of the ink from the paperwork. This essentially erases everything that was ever on the paperwork.
Get Free Quotes on Shredding Services in Miami and Florida
If you are ready to finally get rid of the boxes of paperwork taking up space in your garage or office, give Miami Shredding Service a call at (305) 748-2558, or request a FREE quote!