Residential Shredding in Miami
Just because you are not in a business does not mean that you do not have secure information that you want to protect. Everybody in Miami has information that they do not want to wind up in the wrong hands and it can be hard to find a way to dispose of all of the paperwork you may have collected over the years.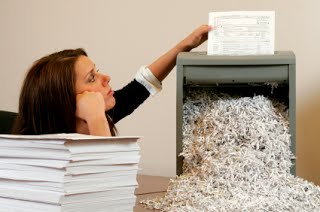 It is always better to be safe than sorry when it comes to disposing of your personal information which is why you want to always make sure to shred anything with personal information on it. Even something as basic as your name and address on a letter can potentially be risking your privacy. Only throw away things that you would not mind a complete stranger having access to. If you have collected a stack of paperwork that you need to have destroyed you are in luck!
Here in Miami we offer shredding services to residential areas to make sure everyone can be protected from identity theft. Whether you are looking for a place to take a handful of paperwork or you have boxes that you need to have shredded, we are here to help.
Our contractors can come to your home and actually shred everything right in front of you so that you can have peace of mind that everything was thoroughly destroyed. Once they have taken care of your paperwork, they give you a certificate of destruction and then proceed to recycle your scraps for you.
Get Free Quotes on Residential Shredding Services in Miami, FL
If you are finally ready to get rid of the paperwork that has been piling up in your Miami home, give us a call at (305) 748-2558, and we can give you a free quote today!